Tito Pol
I honestly don't know how I'm going to start this post. I'm all out blank. Back when I was editing these photos, I have all of these words, running all through out my mind, but now I can't seem to put them all together. I can't even make a decent sentence.
---
Hi Tito Pol! I can't remember the last time I saw you FAT. I mean, you were never fat of course. Maybe FIT, is the right term. The last time I saw you still cracking jokes, cooking, dancing, singing, mingling was during your son's birthday, last January. You were your old self back then. Then I never saw you afterwards because I got caught up with work and you, I don't know. I actually remember you dropping by here, (or maybe that was last year?) at the request of my mom when she needed to talk to someone about something. But because I didn't want to interfere, I decided to distance myself. Had I known that that could've been my last chance to see you at your best, I would've totally grabbed that chance.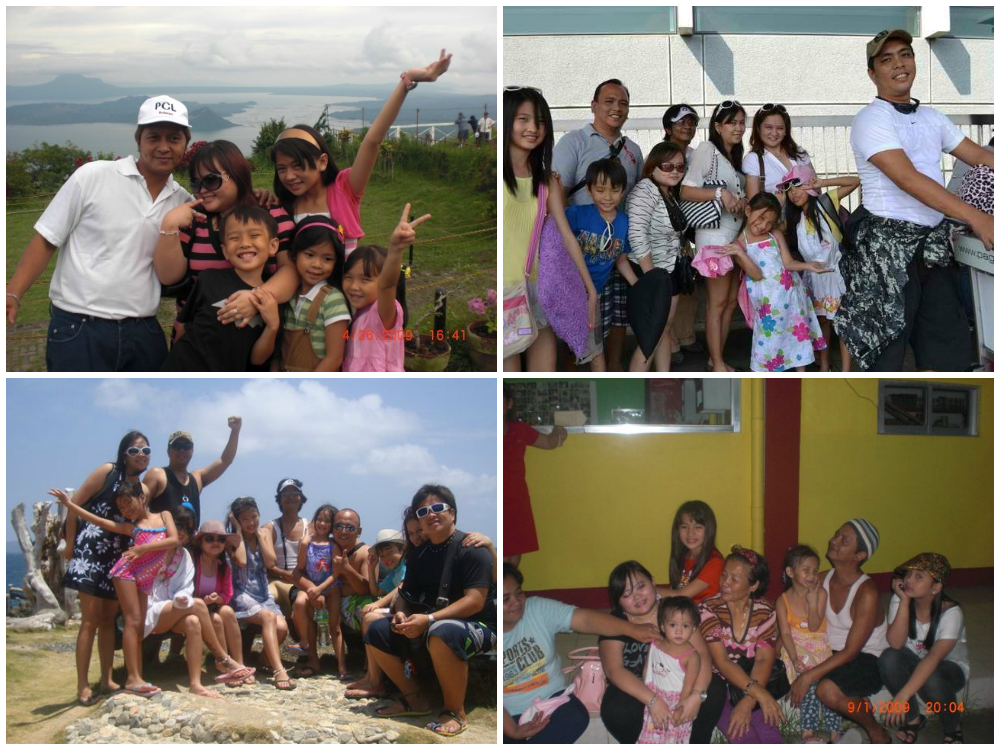 This may sound so mean and some (or a lot) of people may not understand this but I really wanna say 'I hate you' but try as I may, I just can't. In the words of my sister in law, Ate Je.. "…ang daya mo nkipag unahan ka pa, pwd mo nman paunahin yung iba…" She's so right. I know it sounds mean. And she may be kidding, but you know how much you meant to us. You mean so much to me more than you'll ever know.
I barely know my relatives from both sides of the family, but you know me so much that when my brother died you never treated me differently. You were already close to my nieces & nephews but you treated me just the same. You took care of me whenever I needed someone to depend on whenever I'm in Bulacan. You treated our family your second and you never played favorites.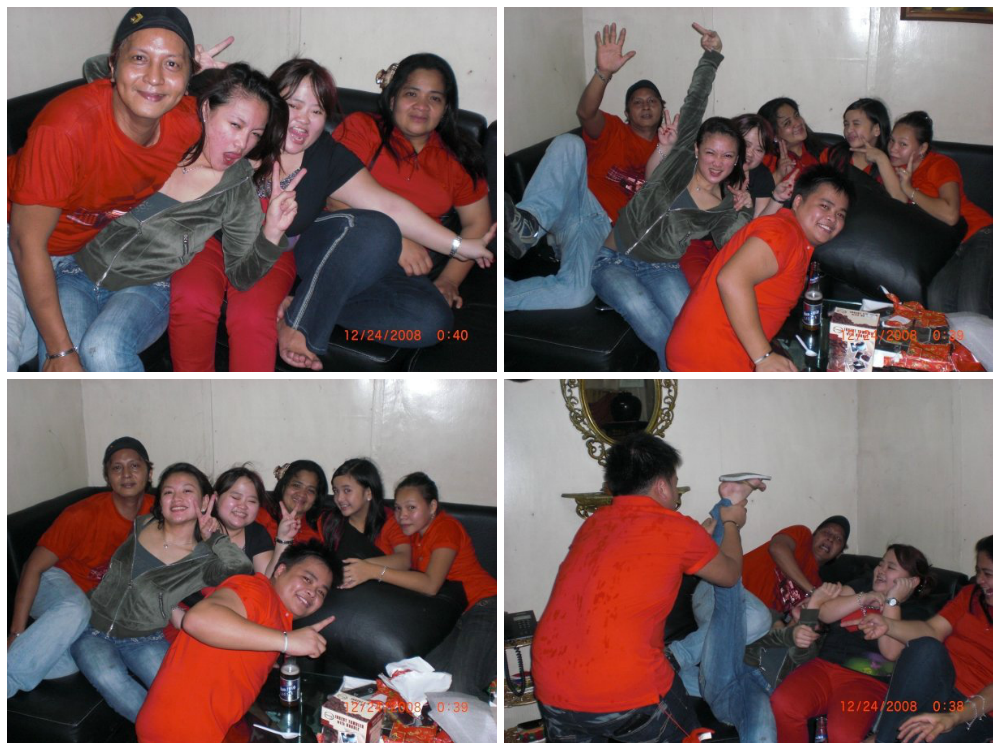 You were the life of the party, you lived life to the fullest. We can always count on you to cheer us up or make a dull moment lively. You're the only person I've ever known who can rock BOHEMIAN RHAPSODY from start to finish with backup voice included, without even flinching. You're the only person I know who even if he doesn't take a bath for three days or more you still don't smell, look disgusting or whatever. You're so malambing and caring. You've treated us like your own kids and you will really be missed.
You may be the life of the party but whenever we need someone to cry on, whenever we lack the strength, the courage to face another day, you're there. Telling us that it's alright. Keep our head up and keep moving forward. To be happy and it's just one problem and there's always a bigger picture.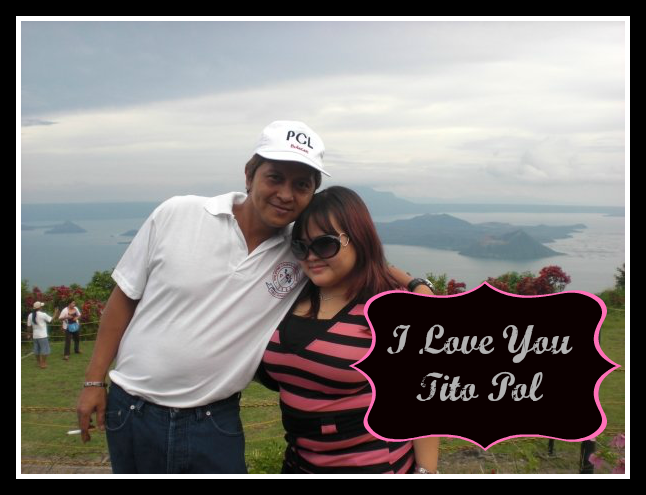 I may sound so selfish, and I know that you're in a better place now. At least I know that you wont be suffering anymore. I can't bare to look at you that way. Still, there's always a part of me angry, questioning why you had to go. It's just so sudden.
Ang dami pa nating planong inuman! Kahit na di naman ako na umiinom! Ang dami pa nating planong bakashon! We're still going back to Boracay! Sino na magdadala sakin sa Malangaan?! Sino na kasama namin bababa papunta sa ilog? Sino na ka-duet ko? Sino na ka-biritan ko? Sino na kakanta ng 'MAMA-OOOOH??!' Sino na magluluto ng adobo chaka ng sopas para sakin? Yung isang sabi mo palang luto kagad. La nang tanong-tanong. Sino na magdadala ng pastilyas sakin? Wala nang masarap magluto. Ako nalang ang hindi mo pa napagluluto pag birthday ko.
Sino nang ka-bonding ko pag outing natin nila Diko? Sino na kasama kong bumili ng pirated DVDs sa Quiapo? Sino na sasama samin ni Jem sa 168? Wala na akong ka-marathon manuod ng musical movies. Magbi-bingo pa tayo. Mag-oovernight pa tayo sa inyo. Ang daya mo talaga. Dati pag nandito ka bigla bigla ka nalang nawawala. Ngayon ganun parin ginawa mo. Style mo talaga.. di paren nagbabago.
I'll miss you Tito Pol.
There'll always be this huge blank inside of me na iniwan mo.
I know you're in a better place na.
Kamusta mo nalang ako kay Kuya Obhet, Kuya JR & Ate Jesette…
Chaka kila Lolo't Lola. Kay Tito Emong & Ate Apple.. baka lang sakaling makasalubong mo…
And I know that you're with your mom na.
So I know that also makes you happy.
Don't worry about your kids. You raised them well and you left them with Tita Virgie who's a really good mother as well.
God also has plans for them and we wont forget them too.
Ako. As much as I wanted to really feel bad because you left me. I have no choice but to let you go. I'll miss you Tito Pol. We'll definitely miss you.

Leopoldo "Pol" Galos Villanueva
June 5, 1968 – June 22, 2013
"Sometimes God picks the flowers for heaven when they are at their most beautiful in bloom"…
(From KandeeJohnson's blogpost about her father's death.
A quote that also touched my heart & reminded me about my brother)

---
Sorry for the emotional entry. I just had to. Thanks.
Related posts: