All over neutrals | FOTD
Hi everyone! We went to TriNoma yesterday and just like most days when I wear makeup, I wore neutrals but this time it's different. I wore my new Naked Basics Palette. I'm so excited because it's my first time wearing it out and about (or did just sound pathetic right there? but whatever, lol). Anyway, here's what I did with my makeup..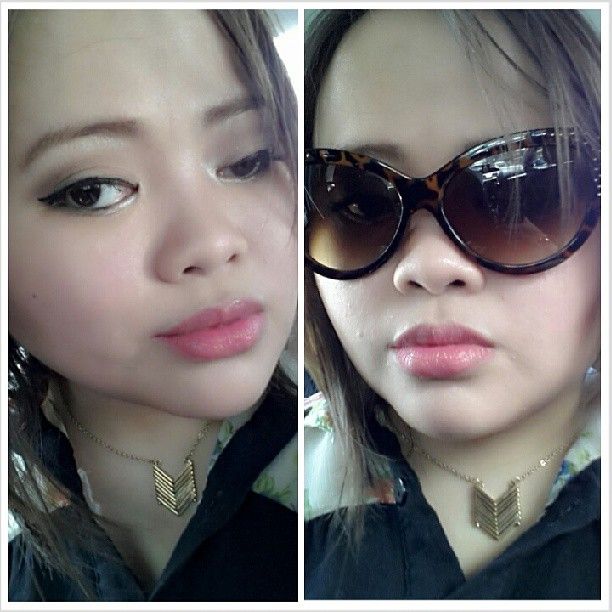 ♥ Facial Care
---
Celeteque Hydration Hydrolized Moisturizing Mist
Celeteque Hydration Alcohol-Free Toner
Celeteque Acne Solutions Acne Spot Corrector Gel
Avon Anew 360 White Day Cream
Celeteque Brightening Eye Tuck Plus Dark Circles Lightener
♥ Face Makeup
---
Benefit The Porefessional
Revlon Whipped Cream Face Makeup in
'Medium Beige'
Artdeco Camouflage Cream in
'#8'
Revlon Colorstay Concealer in
'Light Medium'
(Undereye concealer)
Ben Nye Banana Luxury Powder
♥ Brows
---
In2it Eyebrow Kit
Jazzy Eyebrow Gel in
'#2'
Mememe Arch Angel (Highlighter)
♥ Eye Makeup
---
Urban Decay Eyeshadow Primer Potion
Naked Basics Palette – Foxy (Inner Lid); W.O.S. (Inner Lid); Naked 2 (Crease); Faint (Outer V/Crease area); Venus (Brow bone & Inner Tearduct)
Urban Decay 24/7 Glide on Pencil in
'Zero"
KPalette 24hr Lasting Liquid Eyeliner
Maybelline The HyperCurl Volum'express Waterproof Mascara
L'oreal Telescopic Shocking Extensions Waterproof Mascara
♥ Cheeks
---
Sleek Contour Kit in
'Medium'
The Balm Hot Mama
♥ Lips
---
Snoe Beso Balm
Nyx Soft Matte Lip Cream in
'Antwerp'
Looks like a handful, doesn't it? But anyway, that's usually the amount of makeup I use, and I'm not really ashamed to admit it.
So that's it for now. Look out for a collective haul! I know that I actually dismissed that collective haul idea but like I said I went to TriNoma yesterday and I bought a couple of stuff, so why not do it anyway, right?
Related posts: