NOTD | Flormar Nail Enamel in 429 – Swatches, Photos & Review
It's been a while since I did a
Nail Of The Day
and a
Nail Polish Review
post, and the reason why is that I'm not really someone you can ask when it comes to nail polishes. I just love to collect and wear them, rather than do a full on review about them. I might just screw it up, lol. Besides, I don't even know how to do nail art (even though I have materials, lol) and my hands aren't that steady when applying my nail polish, hence all the boo-boos, lol.
But anyway, I will try as hard as I can to make this review as detailed as possible, and I hope that the photos I included will somehow help and speak for themselves.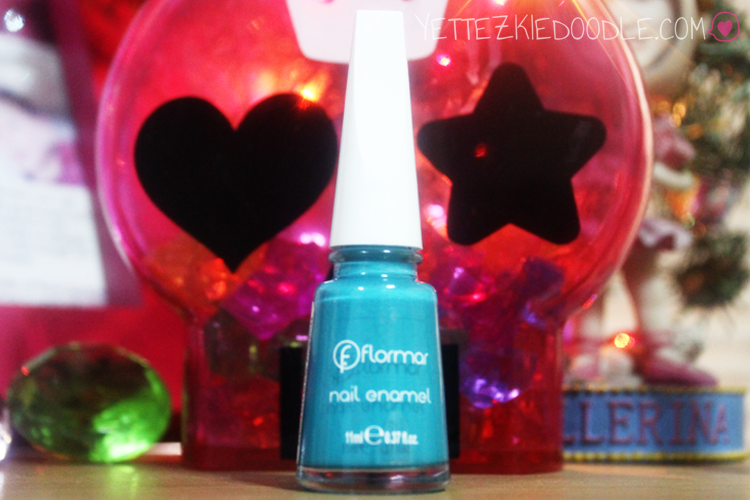 I got my very first Flormar Nail Enamel in Shade 429 from my December 2012 – January 2013 BDJ Box, and I was really glad because I got this shade. I actually have shades close to this one but those are a bit lighter, that's why when I got this, I immediately applied it on to my nails.
Flormar Nail Enamels are a part of Flormar Professional Makeup. The said company originated from Italy, and continued its operation to Turkey. I'm not actually sure if their items are sold here, but according to one of my readers, you can buy Flormar Nail Polishes at SM Megamall.
The bottle contains 11ml/0.37fl.oz of product, and judging from the packaging, it reminded me of Caronia's old packaging. I'm not really sure if you're familiar of those, but yeah, it really reminded me of that, because of the white cap/applicator.
For me, the semi-pointed cap made it convenient for me to hold it, allowing me to apply my nail polish smoother and a lot easier. The brush, is just like your typical, square-tipped brush, commonly found in most drugstore nail polishes. I don't mind these types of brushes actually, I've gotten used to them and being that I have small nail beds, and huge paddle brushes just doesn't really help me that much.
| | |
| --- | --- |
| First Coat | Second Coat (w/o Top Coat) |
The nail polish is pretty opaque, with just one layer, you get the exact color that you can see from the bottle. However, based from my experience, the nail polish can be a bit streaky with just a single layer. Therefore, I suggest that you layer it with another coat just to even out your entire application and also cover the first layer. This is what I usually do even if the nail polish is just perfect with just one layer, just to make sure.
For my accent finger (ring finger), I just placed one coat of the said product and I topped it off with two coats of Cutex Nail Polish in Wowing Wonder Woman. Now for finishing touches, I just topped it all off with Revlon Colorstay Longwear Nail Enamel Top Coat and I just placed some Cuticle Coat right after. For reference, here are the products I used: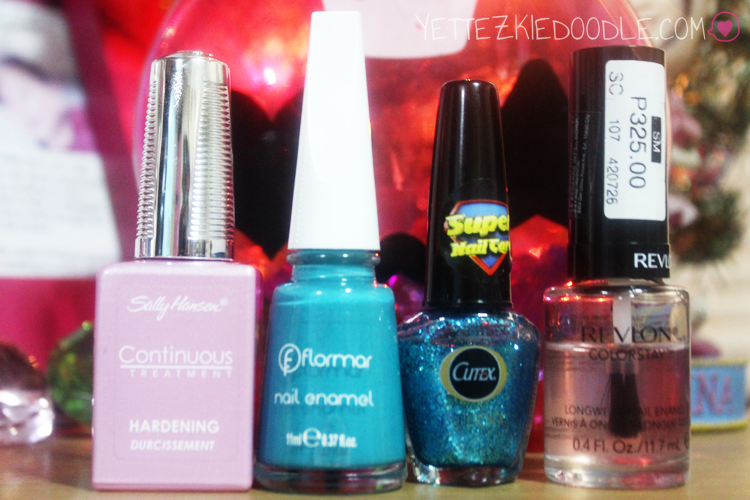 From Left to Right
Base Coat – Sally Hansen Continuous Treatment (Hardening)
Flormar Nail Enamel in 429; Cutex Nail Polish in Wowing Wonder Woman
Top Coat: Revlon Colorstay Longwear Nail Enamel
The product lasted on my nails (without chipping) for two days, it started to chip at day three but it was still intact until day 5. I don't usually keep my nail polish for more than 5 days that's why I didn't bother to wait for them to completely peel.
So far, I like this nail polish. I like the fact that it's easy to apply, and you get the same shade that you see in the bottle. I also like that it's affordable. It's not the cheapest nail polish that we have, but considering the quality of the nail polish, aside from the fact that it's a foreign brand, I believe that it's worth the price. However, I cannot say this for every bottle/shade, you know that not all nail polishes (even if they're from the same brand) have the same consistency, some are way thick and some are not as opaque as the others.
What I don't like about this nail polish though, is that it can be a bit streaky (first layer). I don't know if it's just the way I applied it, or whatever, but I also believe that that issue can be resolved with another thin layer. Also, it's not widely available here in our country. I've been to some malls and I haven't seen them yet. If not for BDJ, I wont be introduced to this brand.
There you go, those are my two cents about this product. I hope that you find this review helpful, and that you were able to pick up something, despite the fact that I'm not really good with doing nail polish reviews, lol.
Oh, and I bought a couple of makeup stuff a couple of days ago and I was supposed to do a haul entry but I realized that I just did a haul. Lol.
Anyway, how about you guys? Do you like this nail polish so far? Did you receive them in your December to January BDJ Box? What's your favorite nail polish? Let me know!
---
–> P.S.
I have a HUGE 'Thanksgiving' Giveaway currently going on, and I invite everyone of you to join! (Open to Philippine residents only) Click here to read the mechanics and join to win!
Related posts: