November 2012 Saladbox | Unboxing & First Impressions
As you may all know, I signed up for three month-to-month subscription boxes (Saladbox, BDJ Box and Glamourbox), and another one of them just arrived. My November 2012 Saladbox arrived last November 27, 2012 and once I received it, I immediately opened this hoping to find something 'exciting'. This is my second to the last box and honestly, I am not sure whether I am going to continue my subscription. Scroll down below and let me know what you think…
If you've seen/read my previous Saladbox Unboxing post, you'll know that I wasn't really impressed with that box. Now with this box, uhm, let's just say that again, this box has a combination of hits and misses. You'll know why…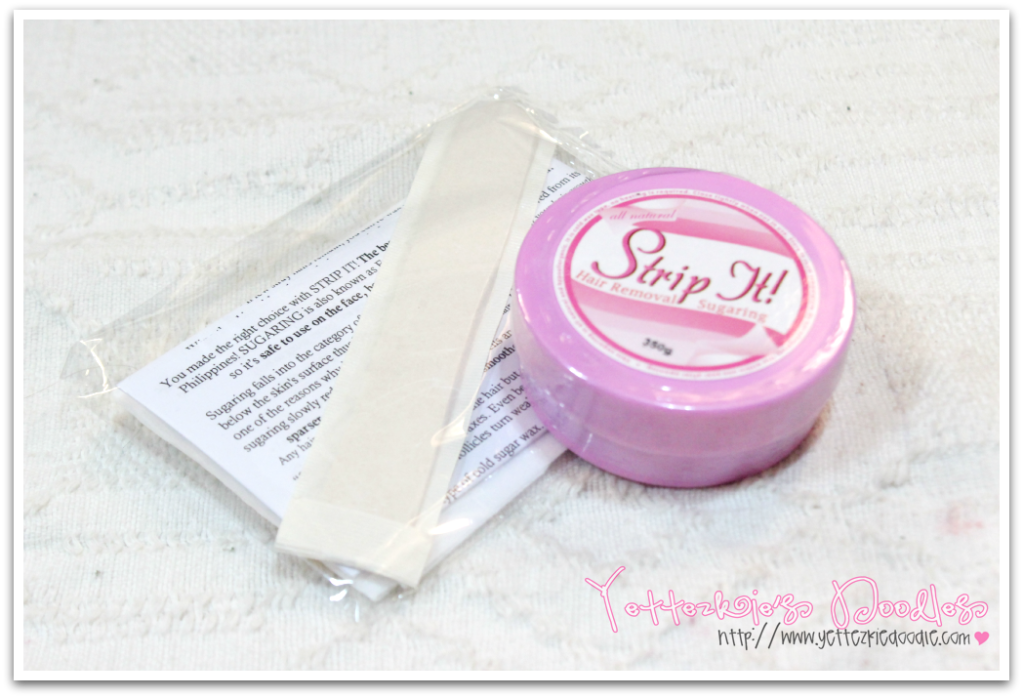 HAIR – Strip It | Cold Wax (Sugaring)
Whoever said "No pain, no gain" haven't tried this amazing hair removal wax yet!
100 g PhP 130.00

I don't use wax. I don't need wax. But I understand that they gave everyone this product, so I kinda have no choice. -__- I also received a 20% discount coupon from the said brand, which I won't be able to use.
LIPS – Carmex | Click Stick with SPF in Strawberry
Kiss dry lips away with this refreshing lip balm–and when we say refreshing, we really mean refreshing
4.25 g PhP 110.00
I have a strange addiction towards lip balms, so this will be a good addition to my collection. Besides, I like the minty sensation that I feel whenever I apply it on my lips so yeah, this one's a hit.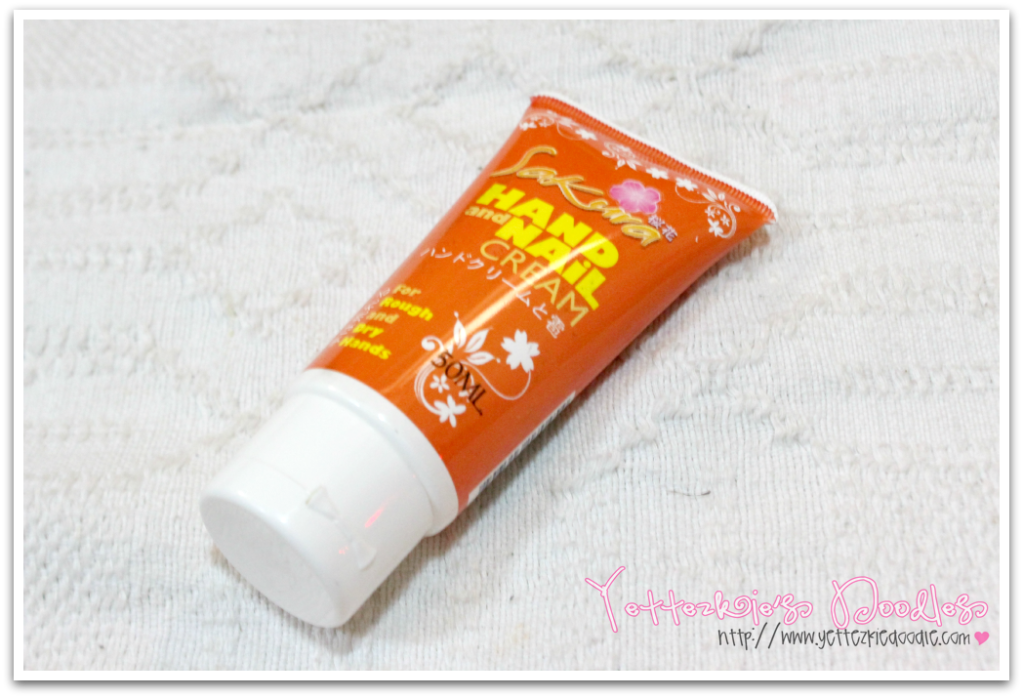 HANDS & NAILS – Sakura | Hand and Nail Cream
We all need to nourish our hands and strengthen our nails. The best way to do it? The Sakura way.
50 ml. PhP 100.00
This one arrived just in time when I was badly needing a hand and nail cream, so this is definitely a hit. Also, this one and the Foam sanitizer that I got from my previous Saladbox is under the same brand.
BODY – Alyssa Ashley | White Musk Eau DE Toilette
Made for everyday wear, this lasting floral scent smells like it had been dropped of from heaven.
25 ml PhP 960.00 (2ml Sample Size)
Another perfume sample! Yay! Kidding. Not really a fan of the scent. My mama doesn't like it either. If you've been reading all of my unboxing reviews, you'll know that my mama's the one who usually takes these perfume samples off my hands. This one, she kinda passed.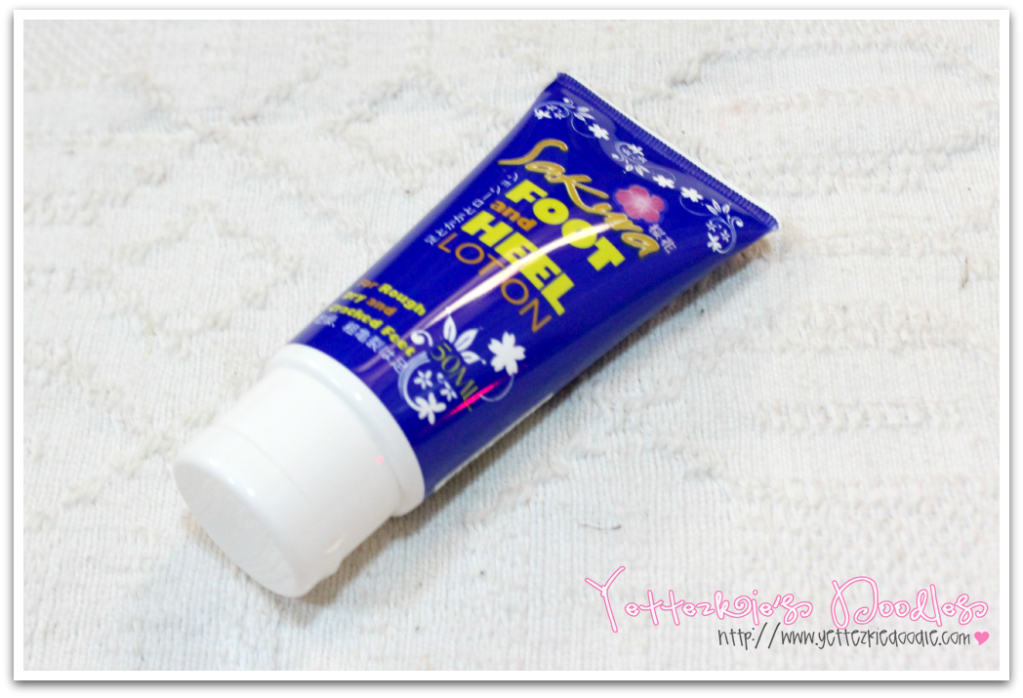 FEET – Sakura | Foot & Heel Lotion
Moisturizes, deodorizes, and heals the dry skin of the heels, knees and elbows and other body parts. With all these benefits, Sakura Foot and Heel Lotion is definitely a must-have.
50 ml PhP 100.00
Another hit product. Due to the holiday shopping (for Christmas gifts & for myself as well), I'm definitely gonna need this. So it's kinda nice to be reminded that you also need to take care of such body parts, not just your face, lol. (I know that sounds weird, but whatever).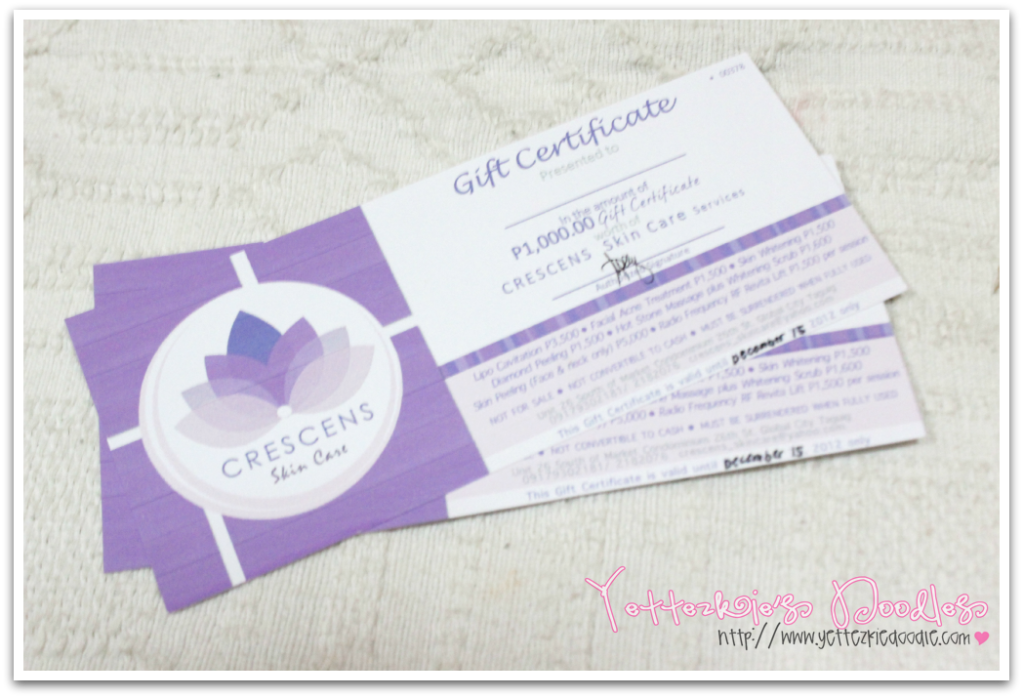 TREAT – Crecens Spa | PhP 1,000-worth Gift Certificate
With all of the hustle and bustle this holiday season, everybody could use some spa-time. Whether you use this or give it out to a loved one, we know this gift certificate will make one person in the world a little less stressed
Okay, this would be a really nice gesture if the date wasn't changed from December 31 to December 15. This gift certificate should've been valid until the end of the year, but sadly it will only last for two weeks. I cannot use this gift certificate. I also have no one to give this GC to. There would be someone if it's valid until the end of the year, but again, it's only valid until December 15, so I'm kinda upset about this. Also, this spa is located at Taguig which is far from where I live (again, I might not have a problem with scheduling a spa date if the GC is valid until the end of the month, lol). Okay, sorry about that. Rant over.
TREAT – WISHtrend | $5-worth Coupon
Correct me if I'm wrong but doesn't WISHtrend charge $10 shipping fee to the Philippines? Uhm, not really what to do with this, since their shipping fee is expensive, and there's also the trusty Multiply.com so….
❥
Those are all of the items that I received from my November Saladbox. As I've mentioned, this box is another combination of hits and misses. I love the Sakura lotions and the Carmex lip balm. Other than that, I just stashed the other items. I don't know what to do with them yet, but they're still in the Saladbox box where it originally came with. Seriously though, I don't mind receiving local products, because I do support Filipino brands. Also, I don't mind trying new stuff. But the ones that I've been receiving from them (the previous box and this one), most of them I just don't use. Not because I'm picky, but most of them doesn't really apply to me. Sorry if I'm sounding a little bit too honest, but coming from someone who is subscribed to all three subscription services, this one, I'm not really loving. Also, majority of the items that I've received from the other two boxes that I've received, I actually use them. It's hard to explain actually, if you want, you can click here to read all of my unboxing posts. Still, I'm looking forward to my December box, and I hope that that wont be my last box.
Again, I'm sorry if I sound a bit harsh in this unboxing post, I'm just trying to be honest.
How about you guys? Did you subscribe? Did you like all of the products that you received? Not yet subscribed? Feel like subscribing? Let me know!
Related posts: