L'oreal Lucent Magique Skin Illuminating BB Cream – Review, Photos & Swatches
As you may all know, I'm really fond of BB (Beauty/Blemish Balms) creams. In fact, it is actually the first liquid makeup that have ever used before I started using liquid foundation. I know that sounds kinda weird, but it's true. But this BB cream that I'm about to introduce to you guys is far different from all of the BB creams I've ever tried in all my years of applying makeup. I've tried a lot of BB creams that can provide sheer to medium coverage, and offers a lot of shades as well, but this one, oh, this one just makes me speechless. Speechless in a way that this product blew my mind the moment I tried it on.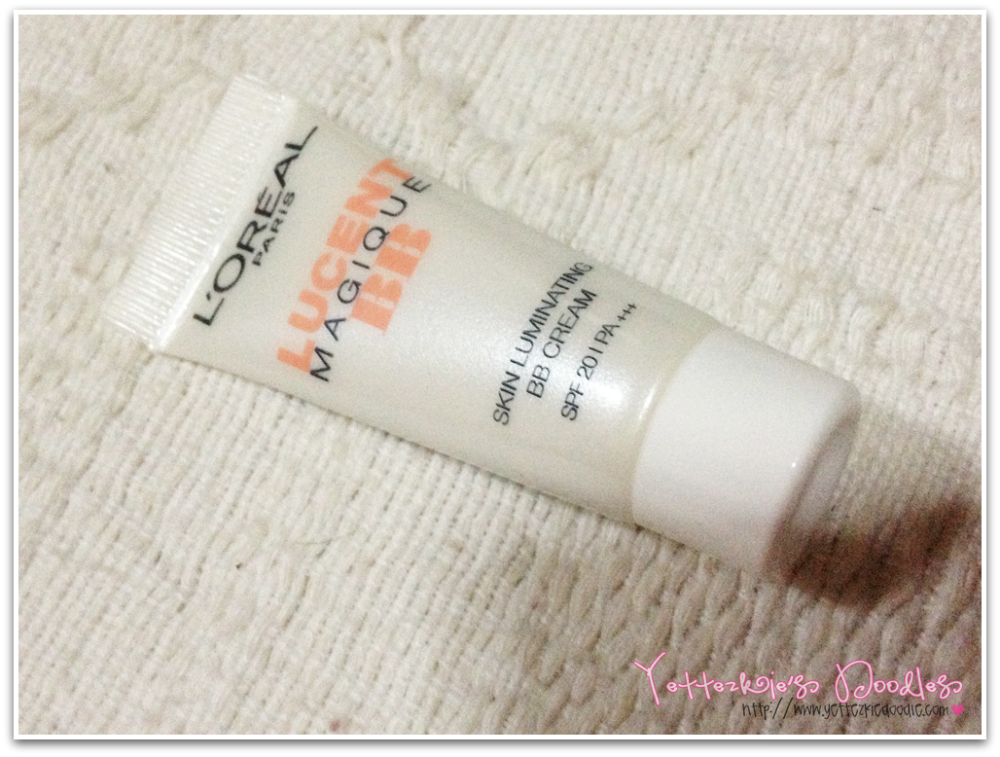 As popularized, BB creams are considered as a makeup product between tinted moisturizers and liquid foundations. It provides more coverage than a tinted moisturizer, but depending on the product, it has a lighter consistency than a foundation.
Recently, I got a sample of the L'oreal Lucent Magique Skin Illuminating BB Cream from my October BDJ Box. I was so excited when I got this to the point that when I ran an errand the day after, I immediately tried it on and when I applied it, I was so amazed!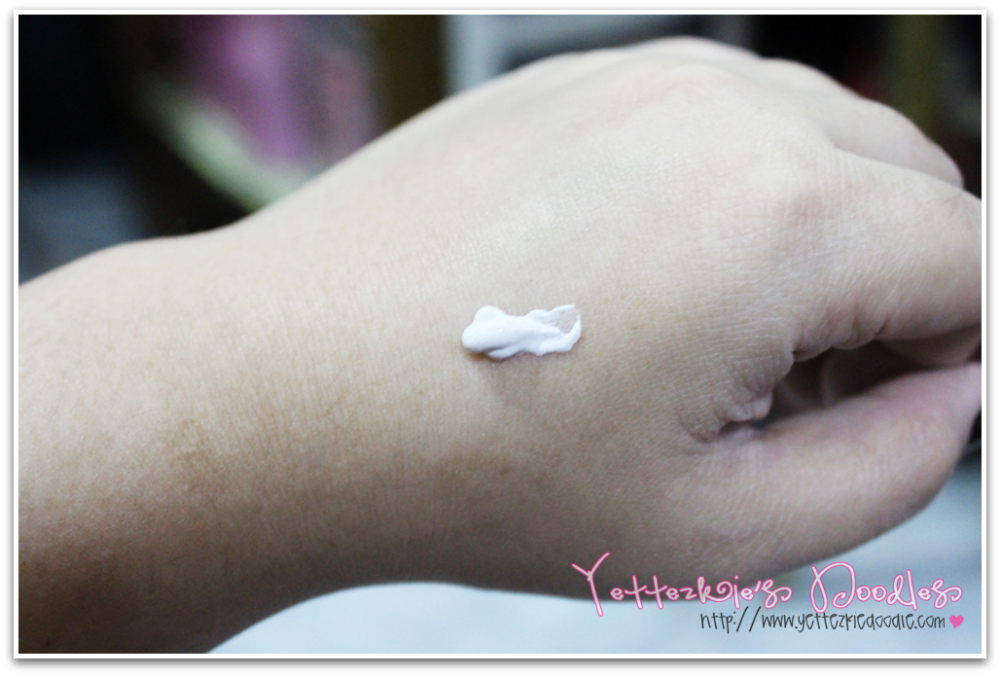 You can see from the swatch above, that it doesn't really cater to any specific shade/skin color. That is because of the Exclusive Intuitive BB Capsules that basically fills the entire tube. What it does is that it evens out your skin tone making your face appear more radiant.
Below is a photo of me with and without the said product. Here, you will basically the difference, on how this product magically covers my blemishes, and everything in between, lol.
| | |
| --- | --- |
| Without | With |
| | |
This is the BB cream that I often grab when I'm into that 'no makeup-makeup look'. It provides a sheer coverage, or what I'd like to call a 'thin invisible layer of invisible skin'. I know it's creepy, but I'm running out of things to say about this product, and I really am very fond of this BB cream. I am definitely grabbing the full-size, even though it's a bit pricier compared to the other BB creams I've tried.
♥ P R O S ♥

♥ C O N S ♥

Evens out my skin tone
Minimized my pores into nothing
Covered my blemishes, and my redness as well
Does not feel heavy, but can provide a good coverage onto your skin.
Has SPF 20+++
Does not have that dewy/sticky feeling
Waterproof
Full size is a bit pricey compared to other BB creams (About PhP 598/698, I believe)
If you are into that really tinted BB creams, then this product may not be for you (cause this, as you can see, mostly evens out your skin tone without really applying a lot of shade/tint in your face)
You'll need a makeup remover/wipes to remove the said product since it's waterproof

♥ The V E R D I C T ♥


4.5 Stars

Like I mentioned previously, I am seriously amazed by this BB cream there are just no words how to convey how ecstatic I am about this product. This may sound biased but this by far is definitely the best BB creams I've ever tried. If you're looking for new BB creams, then I suggest you try this one because you wont regret it.

♥ R E P U R C H A S E ? ♥

DEFINITELY!
In fact, I really need to buy one soon because I just emptied my sample size
❥
So those are my two pesos about the said product. Like I've been saying, I really am in love about this item. Despite the fact that I have a lot of face products already, this is definitely the most unique product that I have ever tried. Thank God for my BDJ box, lol.
You can check out Melissa's post about this product at The Pink Margarita. Her review inspired me to do this review, because I just can't stop agreeing to what she was saying at that post!
Also, you can check out L'oreal Paris Philippines' Facebook page by clicking here for further updates.
How about you guys? What do you think about this product? Do you like BB creams? Do you own one like this? How do you find it so far? Let me know through through your comments! Tata!
Related posts: