My Birthday/Holiday Wishlist 2012
I've seen a lot of beauty bloggers do this in their blogs yearly, and I thought to myself, why not do it in my blog? Hmm… So,
21 days before my Birthday
.. I know right? Time flies by so fast. I didn't even think that it was gonna be my birthday if not for my scheduled dental appointment near that date. Anyway, as mentioned, this is just a wishlist, and this is actually for my benefit (meaning that I am just going to end up staring at this list for an entire year, lol). This is also something that I would like to buy for myself some time soon. I know that I wont end up getting all of these, because
(a)
They're expensive, and people are thrifty these days (nothing wrong with that!)
(b)
Not all of these items are available locally and
(c)
I have no idea if the people that I'm hoping to read this WILL read this, lol.
Anyway, without further ado, here are the items that I have in my 2012 Birthday/Holiday wishlist (all of these are makeups, by the way..)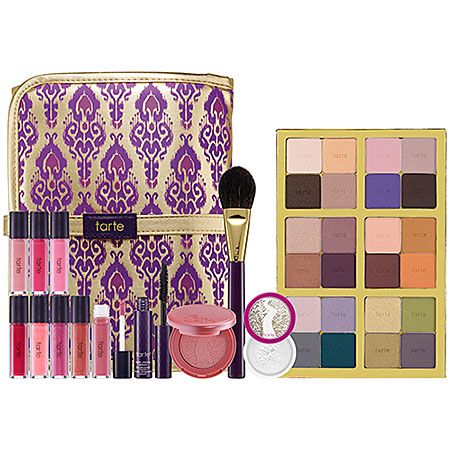 Tarte Carried Away Collector's Set
This makeup set has been circulating Youtube lately. I've watched/heard EmilyNoel83 and MakeupGeekTV rave about this Holiday special and I love it soo much, and I just wish I that I can buy it online. Somebody tell me where I can buy it! Lol. I wish I can, with the Holidays coming, there's so many 'inaanaks' to think about first, lol.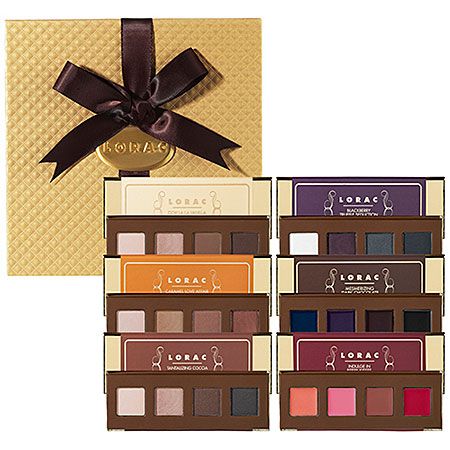 LORAC Eye Candy Full Face Collection
Though for me, this may not be as good as the LORAC Pro Eyeshadow Palette, this is still a choc-full of palettes. Why did I say that? Check out the packaging! And as you may all know, I can get easily blown away by a product's packaging. Besides, with the mini palettes that are included in this huge box, you can easily take one with you and then leave the rest at home, in case you'd like to do some retouching or you prefer to your makeup later, etc. Oh please, this wishlist is killing me! Lol.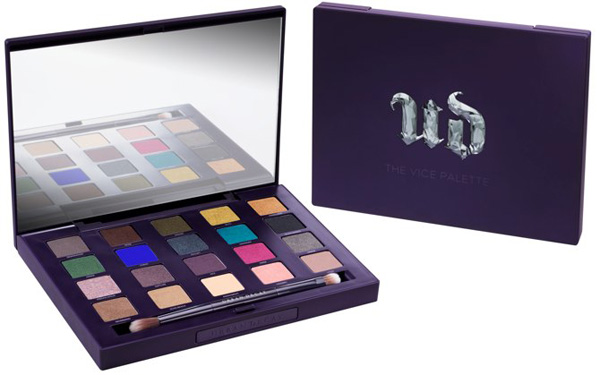 Urban Decay Vice Palette
Available in Stuff In Style
This is like my dream palette. Having this palette would be a dream come true. Ever since this palette was released, I promised myself that I would be getting it, but unfortunately, I still haven't. Being a fan of Urban Decay, I have always been fond of how pigmented their eyeshadows are. The Naked palettes are often my goto palettes ever since I got them and it would be so cool if I can add some color using these 20 brand new shades from UD.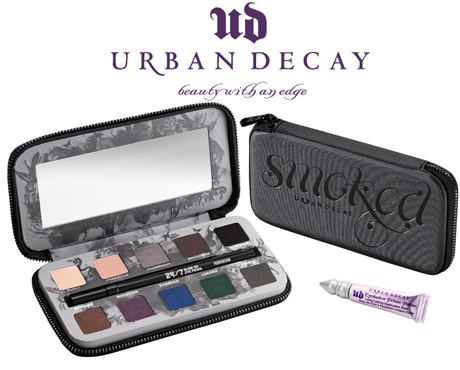 Urban Decay Smoked Palette
Available in Bon Marche
First the Naked palettes then the Smoked palette. Who doesn't love a sweet, sultry, smoky eye look? I know I do. This palette does it all. It contains a really black eyeliner called 'Perversion' as well as 10 eyeshadow colors that are needed to create a really sexy, sultry smoky eye effect. Ooh, another UD palette! I love Urban Decay! They really need to have a store here in the Philippines, seriously!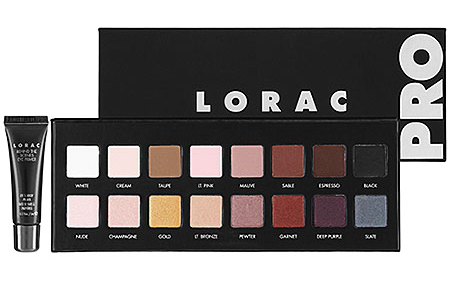 Lorac Pro Palette
Available in Stuff In Style
Another eyeshadow palette?! Yup.. another one! But hold on, this one, though it's not from Urban Decay, is something that I've been hoping to come here in the Philippines. But when it did, it immediately went out of stock. Nice, huh? Just my luck. Anyway, I love the colors of this palette. I love the fact that every shimmer/satin shade has a corresponding matte shade to it, and I love that it's so pigmented. It's also a lot more affordable than Urban Decay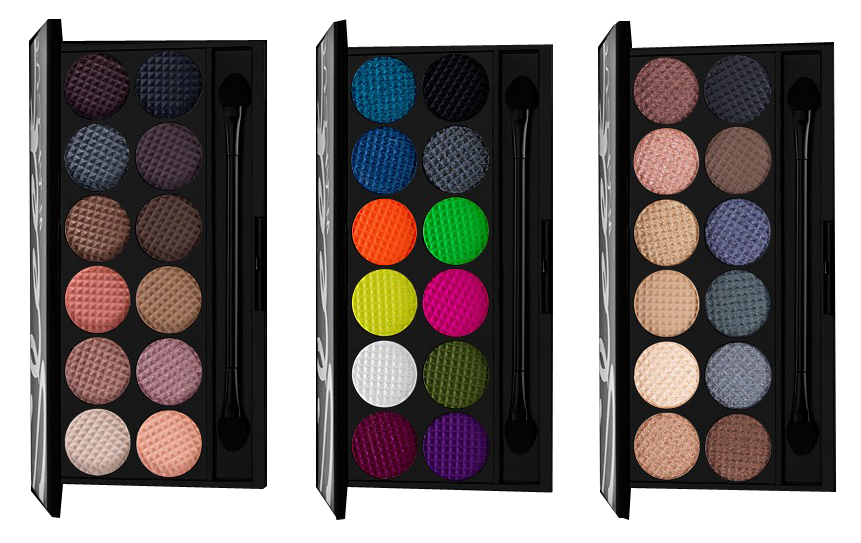 Sleek iDivine Palettes in Oh So Special, Acid & Storm
Available in Updated Trends
This is the last eyeshadow palette that I have on my wishlist, and if these were available at the malls, I would've grabbed these palettes already, but the thing is it can only be ordered online. Moreover, they're often out of stock! I hate it! Oh, and sometimes I don't have the patience to wait for an online order to arrive (hmpp)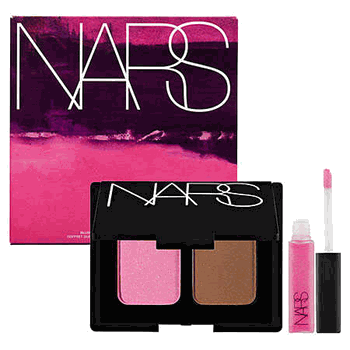 Nars Lose Yourself Blush/Bronzing Powder Duo and Lip Gloss Set
Available in TheMall.Ph / RedGirl
Who doesn't love that perfect contoured look? I know, I do! You guys know that I have a pretty chubby/round face and I am in need of some contouring and we all know that the Nars Laguna is a really good product that does exactly just that. The product, however, is beyond my budget, that's why I opted not to buy it. But with this set, it comes with few more extras, so this gives me a lot more to think about.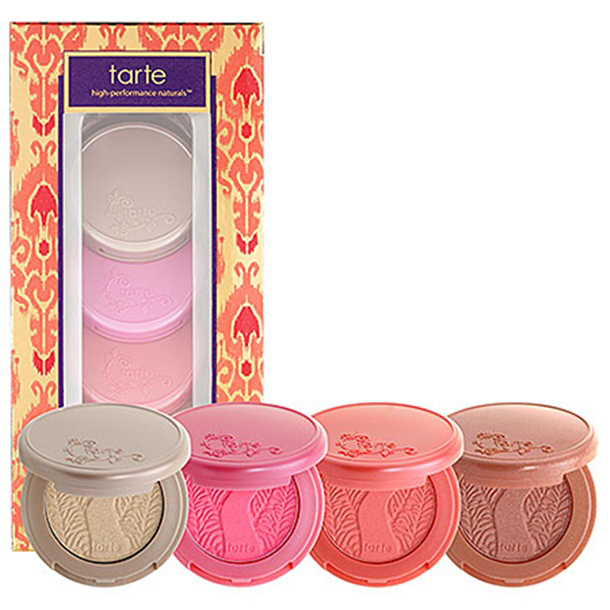 Tarte Fantastic Foursome 4-Piece Amazonian Clay 12-Hour Blush Enthusiast Set
Available in Makeup Love
I am in love with the Amazonian Clay brushes, and ever since i tried Exposed, I've always wanted to try more. And I have been dying to get my hands on this product.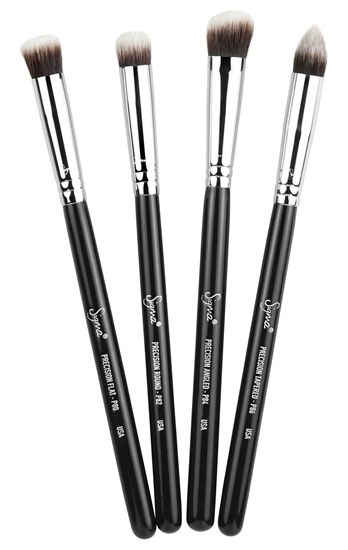 New Synthetic Precision Kit 5 Brushes
Available in MakeupHolics
I love how these brushes work when YT gurus use them while their doing their makeup tutorials. They blend concealer/foundation so well, just like the Synthetic Kabuki Brushes.
br/>

MAC Guilty Passions Lip Gloss Kits (Cocktain Coral, Nicely Nude & Lavish Rose)
My mama has always been a fan of MAC, and I know that a lot of people are addicted to MAC as well, but I never knew why. I just thought that they were expensive. Then I bought my first Mac lippie… I was hooked. Well, I'm sure if you're fond of Mac you probably know what's next in my story..
br/>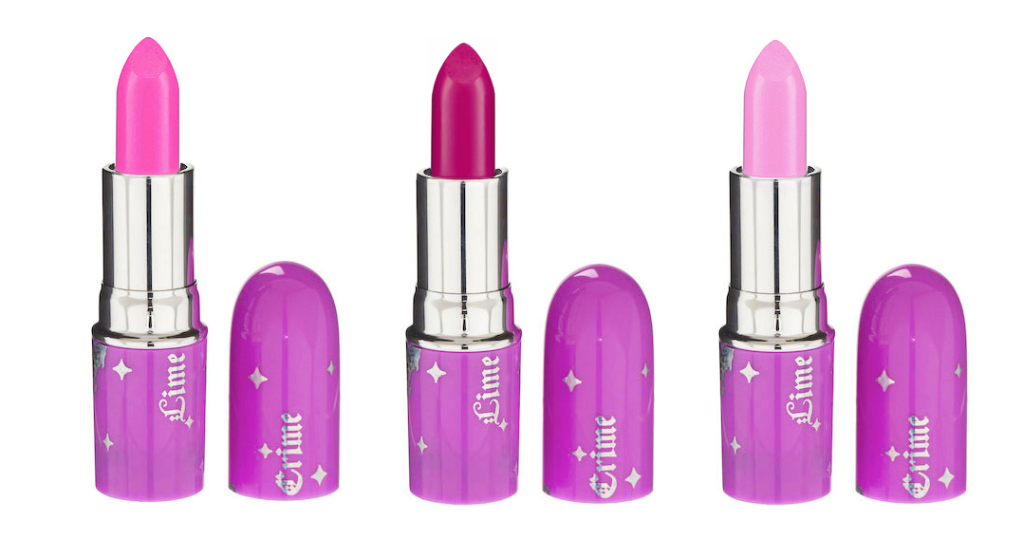 Lime Crime Lipstick in Countessa Flourescent, Centrifuchsia & Great Pink Planet
Available in MakeUpHub By Naturelle Collezione
I've been dying to try these lip products, and every time I go to the MUH website, I just keep on staring at them, telling myself that I'm going to order them soon. Then I end up visiting their booth during the Phil-Cosmetics Expo and the Superb Bazaar then my mind just goes blank. It's like, out of all the makeup products that they have, I have no clue now what to buy, lol.
❥
So those are all of the items that I have on my wishlist. Please be informed that I am in no way asking for gifts. This post is created merely for fun, and not to solicit for gifts or anything. I just really like something to look at and something to look forward to at the end of the year. All of these items are approximately PhP 25,814.13 ($ 629.46). I know, too much right? Oh, and if you're asking why I have all of the local online links placed, that's also for my benefit (so that when I finally have the money, I can finally purchase 'em online, lol).
Anyway, it's fun to dream about these things. Finally, if you're gonna tell me that I already have too much makeup, I'm just gonna tell you what I always say.. "You can never have too much makeup (besides, I use it naman eh!)".
Related posts: